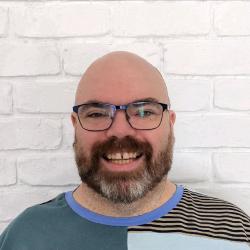 My name is Nick Perkins, and this is my personal blog. This is where I come to jot down my thoughts on things that interest me, like cloud computing, infrastructure as code, Kubernetes, platform engineering, motorsport… I guess nothing much is off limits.
I am currently working at Domino's Pizza Enterprises as a Senior DevOps Engineer, as the Tech Lead on the Platform Foundation team.
Before joining Domino's, I was a Senior DevOps Engineer at Hutly, and a Software Engineer at Arkose Labs.
I have more than twelve years of experience as a software engineer, plus experience in business analysis, project management and team leadership. Before that, I worked in financial administration and assets management within the public sector for over seven years.
What to some people may look like a weird path to travel has allowed me to develop a bunch of soft skills to go along with my technical skills.
I love problem-solving, learning, and digging into the crux of the issue.
When not inside getting a screen tan, I am a volunteer motorsport official. This sees me trackside many weekends a year, where I'm part of a large team charged with keeping the competitors and spectators safe, while ensuring the efficient and fair running of the event. I've started to get involved with timekeeping, which sees me further my screen tan.
Alternatively, I'll be found at home with my wife Natalie and doggo Lucy.